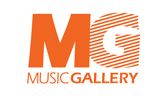 BUY TICKETS
The Club
In this activity kids play karaoke and dance. They get deeper information about music industry, secrets of being a DJ and experience DJ'ing. Subsequently, they choose a song from the playlist we present to them and play karaoke one by one.
Values learned:
Professionalism, patience, dedication, responsibility.
Skills gained:
Communication, collaboration, teamwork, language and communication.